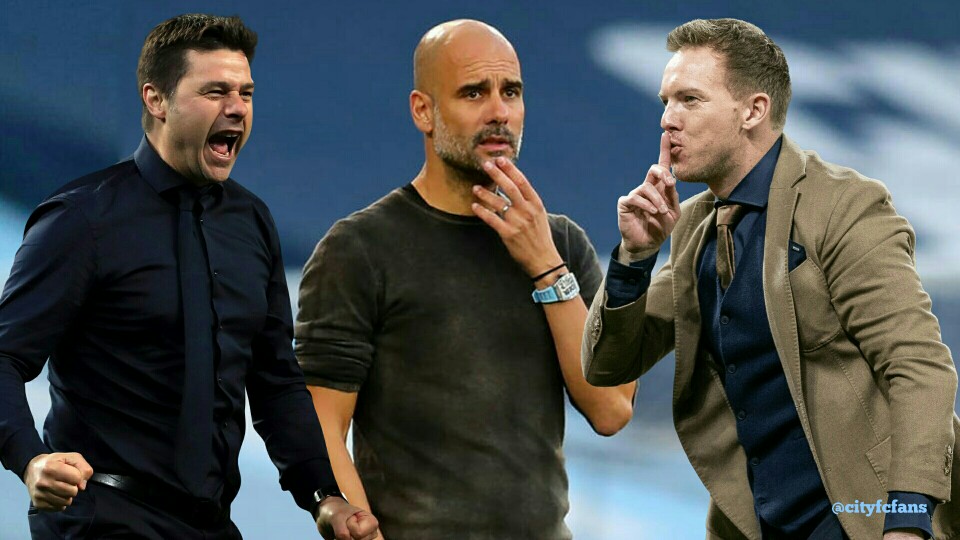 Former Manchester City striker Shaun Goater believes RB Leipzig coach Julian Nagelsmann would be the perfect candidate to step in at the Etihad Stadium if Pep Guardiola decides to leave
Guardiola's contract at the Etihad Stadium is due to expire at the end of next season, and there have been suggestions that the Spaniard could walk away from the Citizens at the end of his current deal.
This is already the longest time Guardiola has spent at a single club, with four and three seasons at Barcelona and Bayern respectively.
City have been constantly linked with Former Tottenham boss Mauricio Pochettino and Julian Nagelsmann as the two main targets but Goater believes the German would be the perfect candidate to replace Guardiola.
The former City striker told Gentingbet: "I really like Nagelsmann, he's a young manager who is brave, offensive in his game and that's Pep's style.
"The brand of football that City play is possession based with creativity, full-backs going forward, full-backs also being inverted and you don't see wide players or wingers, you see both. Working with those front three, that's a brand of football that Pep has created. 
ALSO READ: 
➽ 'Not even better than Jesus' – Fans react to Man City's interest in £20m-rated star as Aguero's replacement

➽ 'He's garbage pep – get rid' – Man City fans reacts to Pep Guardiola's 'incredible confidence' in defender
➽ 'He is like Mahrez & Bernardo' – Fans react as Man City closing on deal for highly-rated youngster

➽ 'This dude is a baller' – Fans reacts to Man City's interest in €60m Brazilian youngster

➽ 'Happy either way, Win-win' – Man City fans reacts as news emerges on Pep Guardiola's replacement
"Nagelsmann is a sort of manager that is brave when I've seen his teams and I like that about him.
"He sort of says, 'Right, we're coming to win this game' and he does tactical moves that stretch the opposition and make them think differently, rather than playing a cagey game, so I really like some of the things I've seen his teams do.
"With Pochettino, we've seen how he operated at Tottenham and he was just starting to really build some good things as a good manager but he didn't quite win anything there, but again, played a great brand of football. So, both of them would be exciting managers."