Manchester City fans have been reacting to a post on Twitter, which relays another update on  Aston Villa midfield star Jack Grealish.
Reports over the course of the past week have suggested that the Villa midfielder has been attracting significant levels of interest from City ahead of a possible big-money move this coming summer.
The 25-year-old England international hasn't just been one of the best players in England this season, but arguably one of the most impressive around Europe.
The Mirror this week reported that the Cityzens have decided they will not be following up on their interest in Grealish, as Villa's £100 million valuation of the midfielder is deemed 'prohibitive'.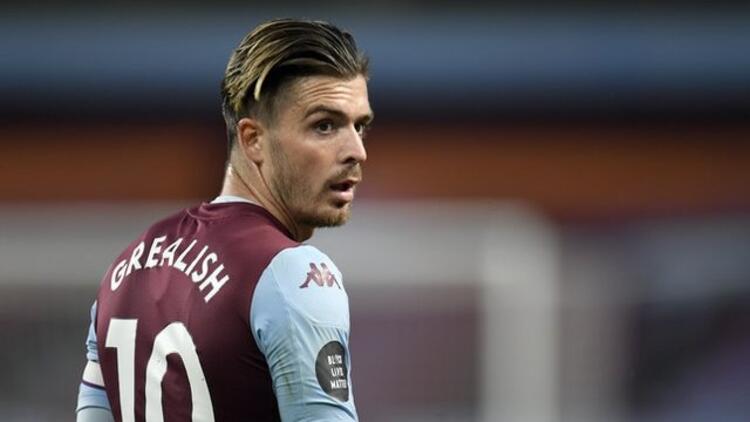 According to report from Football Insider on Friday, Grealish has told friends he would be 'interested' in joining City this summer, and is 'excited' about playing at a Champions League side as well as developing under Pep Guardiola.
Guardiola is believed to be an admirer of the mildfielder, who has netted seven goals while recording 12 assists in 23 appearances this season.
In reaction to the report shared on Twitter by Man City Xtra, many City fans have been expressing their thoughts and opinions.
no wonder he has been twerking for kdb

— ً (@zxmci) April 9, 2021
Would be a pointless signing tbh

— Remy (@Remysenpaii) April 9, 2021
This interest in signing Grealish still makes no sense to me unless Sterling or Mahrez leave which is unlikely

— Ryder (@RyderMCFC) April 9, 2021
Mahrez Grealish swap deal + 30m is actually a good deal.

— Tribute2Aguero😭😭😭😭 (@omgh0ul) April 9, 2021
Unless we sell Sterling there isn't really a place for him

— robert (@rkmcr6) April 9, 2021
Sell sterling who wants to get paid 400k a week and bring him

— Alex – a very very nice MCFC Fan (@Alex8Mcfc) April 9, 2021
I'd love this… people saying we'd need to sell someone or he wouldn't play have no clue. No disrespect to Villa but he's creating a lot of chances in a side nowhere near our level.

— KINGPIN (@THEK1NGPIN) April 9, 2021
Please, I need to see a Grealish and KDB linkup in my life.

— . (@mcfcdante1) April 9, 2021
Would be good for his career but unfortunately we don't have the finances this summer. Maybe next summer depending on factors. Gundogan will be a year older as well.

— Bernardo's Brew (@_TrueInBlue) April 9, 2021
Follow Us on Social media: