Manchester City talent James McAtee made his Premier League debut on Sunday – and Gary Neville was blown away by one moment.
City handed a start to young playmaker Cole Palmer before substituting him for fellow young talent McAtee.
Despite having just come on, McAtee went on an incredible run on the edge of the penalty area on the stroke of full-time, causing havoc among the Everton backline all on his own.
Speaking in the 88th minute of Sky's coverage, Neville suggested that McAtee is just yet another technically-gifted midfielder emerging from the City ranks, just like Palmer and Phil Foden.
"It (Manchester City's academy) is not an academy, it's a cloning system. They're like clones, they're all the same. It's almost like David Silva's left them all behind," Neville said.
These Neville's comments were shared on Twitter by City Xtra, and it attracted plenty of attention from the supporters.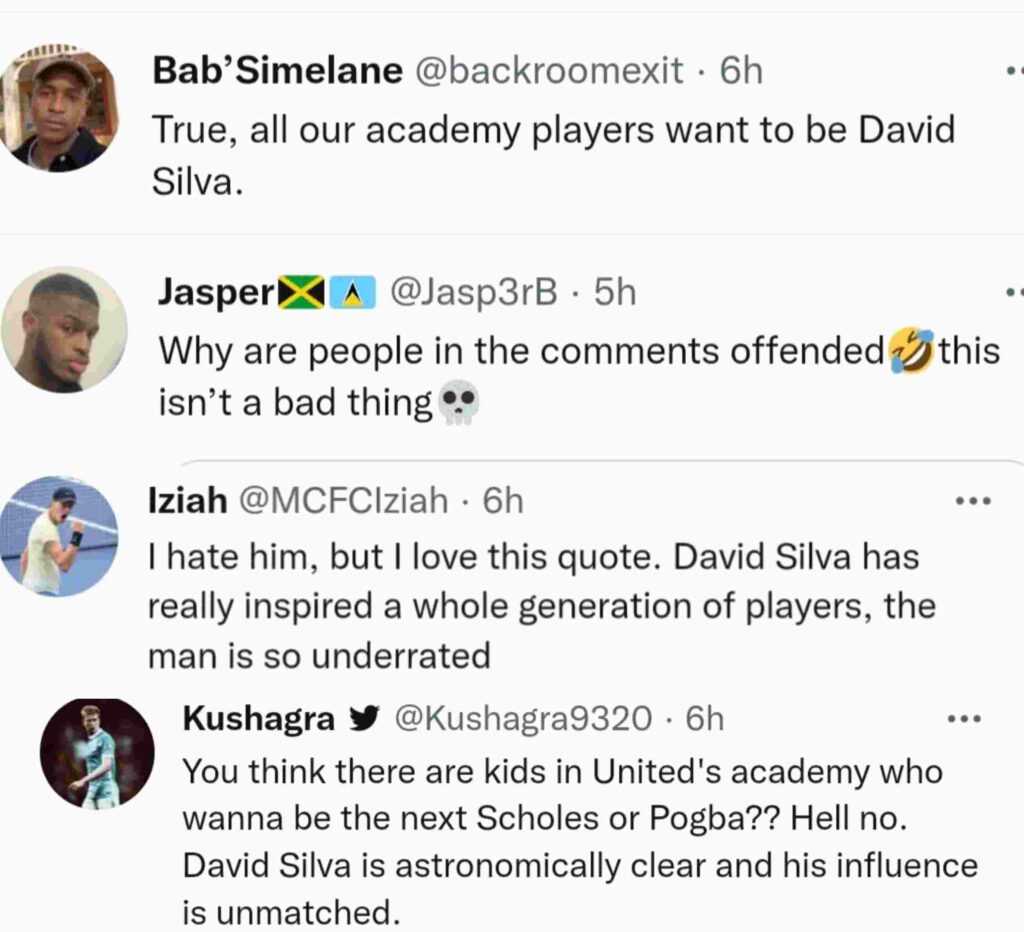 City must now look to keep McAtee at the Etihad Stadium though, amid speculation over his future. The playmaker has just over 18 months left on his contract and could walk away from the Etihad Stadium in 2023.
McAtee has impressed first team players since moving up to join the squad, and Pep Guardiola is happy with the teenage debutant but says there is more to come from the academy.
"All of us we believe, we have a good generation of four, five or six players with quite a good potential to help us.
"I am not talking about Phil, but these guys have a good quality, Cole has a good quality, James, Romeo, Sam Edozie, now he is injured, but is an exceptional winger, Liam Delap is injured.
"We have exceptional players in the academy, I am not shy to use them. If they are good, they are going to get an opportunity.
"Our fans love them to be Manchester City, they grew up part of it. They love to see Phil and Cole, the rest be patient, be positive, work harder than ever and when they have opportunities, play good."